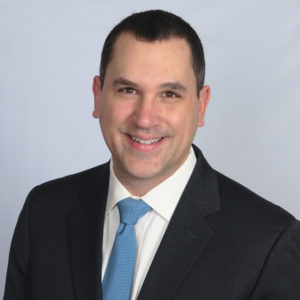 Allied Universal's Director of Higher Education,
former Executive Director of the Clery Center
Jonathan M. Kassa
Years in Industry: 11
For nearly a decade, Jonathan led national initiatives to increase openness and accountability for campus crime, combined with the identification of innovative practices to address contemporary issues facing campus leadership and public safety professionals. His goal as Allied Universal's Director of Higher Education is to facilitate a better understanding of the nexus between higher education leadership, campus culture and standards for campus safety in order to develop and support a more comprehensive campus safety program. Allied Universal is the largest security services provider in the nation, the only firm with a dedicated national support team for higher education, with more than 5,000 security professionals, serving over 200 institutions.
Jonathan served as Senior Director of Business Development & Grant Management at Margolis Healy, a leading consulting firm on managing college security programs and operators of the federally funded National Center for Campus Public Safety. His tenure included direction of multiple Bureau of Justice Assistance grants identifying evidence based campus crime prevention programs and travel abroad safety. Prior to that, he was the Executive Director of the Clery Center for Security on Campus, a prominent national nonprofit organization dedicated to working with college and university stakeholders to create safer campuses for students, where he guided policy and legislation as well as multiple grants for USDOJ and development of Clery Act Training Seminars.
Jonathan is a board member for the Network of Victim Assistance Bucks County, he is also an emeritus MPA Department Advisory Board member at Villanova University, and an elected school board director and chair of the Safe Schools and Support Services Committees for North Penn School District.
Past Positions
• Senior Director, Margolis Healy & Associates, Burlington, VT, 2011-2015
• Executive Director, Security On Campus (Clery Center), Wayne, PA, 2007-2011
• Senior Executive & Regional Director, Youth Services Agency, Doylestown, PA, 1992-2006 Experience
• Directed the strategic operations, business development and grants management of a national firm specialized in campus safety, security and regulatory compliance
• Led a national nonprofit for higher education campus safety advocacy, education and legislation; revitalized and strategically oriented the organization to attain wider influence through collaborative college and university partnerships
• Directed a $699,000+ research grant for USDOJ Bureau of Justice Assistance: Best Practices in Evidence Based Crime Prevention and Travel Abroad Safety
• Financial point of contact for a $5,300,000+ cooperative agreement to establish and operate the Congressionally funded National Center for Campus Public Safety
• Sole nonprofit/advocate on the Commission on Accreditation for Law Enforcement Agencies' (CALEA) committee to develop accreditation standards for campus law enforcement and public safety agencies (2010-2011)
• Responsible for the stewardship of the Clery Act's 2008 Amendments and participant of Negotiated Rulemaking, with a significant role in the negotiation of Emergency Planning and Response regulations language (2008-2010)
• Directed policy efforts for the Campus SaVE Act and incorporation of Clery Act amendments in the Violence Against Women Act (VAWA) reauthorization (2013)
• Reported directly to the CEO, assisted development, operations and oversight across the fields of social service, juvenile justice, alternative education, workforce development and residential services across multiple states
• Designed and operated two separate "Program of the Year" initiatives for re-entry and at-risk youth in Cecil County, MD
• North Penn School Board Director (2017-2021); Chair, Safe Schools Committee Certifications & Awards
• Entered as a "valuable leader in campus safety" – 2008 (HR) Congressional Record
• Dare To Soar Award, 2004 to honor "dedication and vision" toward improving the lives of youth and families in Maryland Industry Associations
• International Association of Campus Law Enforcement Administrators
• ASIS Education
• Masters in Public Administration, Villanova University, 2009
• BA, History, The Pennsylvania State University, 2007