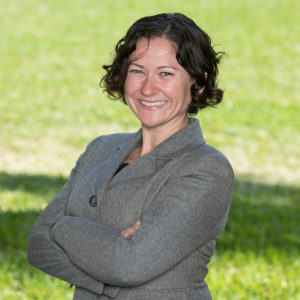 Mercy Roberg, Esq.
J.D., M.Ed.
Director, Office of Professional Education
Stetson University College of Law
Gulfport, Florida
As an active working Attorney at Law, Mercy acts as Director of the Office of Professional Education at Stetson University College of Law. Her previous work includes running her own law practice and multiple roles with the Stetson University College of Law: as Manager of its Office of Professional Education, Coordinator & Fellow for the Center for Excellence in Higher Education Law & Policy. Mercy served in Gabon, Africa in the PeaceCorps as an environmental educator.
Mercy holds a Juris Doctorate degree from the Stetson University College of Law, alongside a Master's degree in Education with a specialization in ESOL, and a Bachelor's in Elementary Education from the University of Florida. Mercy is licensed to practice law in the State of Florida. In addition she holds a Director's Credential with the Florida Department of Children and Families.
Mercy has seven years of professional development experience training attorneys, educators, and executives. She started Destination CLE programming at Stetson University College of Law. She has experience running seminars, workshops, webinars, live briefings and multi-day conferences.  Her professional development experience began in the K-12 setting where she worked as a teacher and professional development facilitator working with administrators and faculty. Today, she is a department head at Stetson University College of Law where she works with law faculty and outside entities to provide the most current legal training in higher education law, advocacy, elder law, capital cases, and legal writing.
Her own personal research focusses on the legal intersection of higher education and K-12 on topics ranging from students with disabilities, Title IX and minors, guns on campus, and team based learning in P-20 systems. Mercy currently teaches courses in law and higher education as an adjunct professor for The Pennsylvania State University System and the University of Mississippi.
Mercy is a lifetime member of the Gulf Beaches Library, sits on the School Advisory Council for Gulf Beaches Elementary Magnet School and serves on the editorial board for the St. Petersburg Bar magazine, Paraclete.